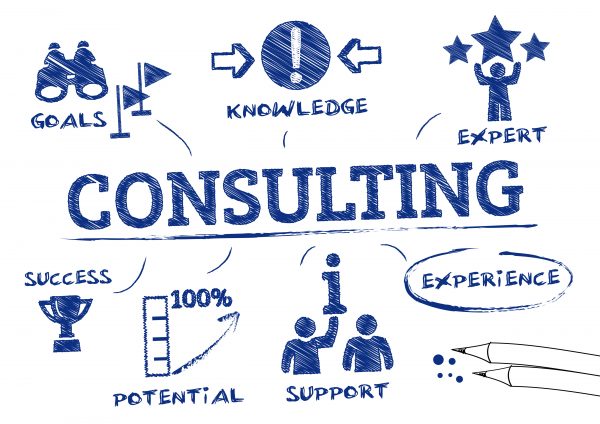 Description
What do consultants do? A view point from Jo Chapman PBO Associate Partner
After 15 years' experience working for large corporations in a range of functions such as sales, marketing and procurement, I took the opportunity to become a consultant. In my corporate career I was regarded as someone who could make things happen and had a 'trouble shooting' reputation; as a result I was often moved into new roles to drive permanent change, tackle organisational or cultural barriers, or embed new ways of working. Hence my broad and diverse career path. This put me in good stead to work for myself as a consultant. I am able to draw on my experiences and skills and provide an independent fresh perspective to clients.
Working as a consultant is challenging, diverse and rewarding; this, to a large extent, explains why the field belongs to one of the most popular sectors to work in among more experienced professionals. It may sound like a cliché, but I genuinely get a kick out of making a difference to an organisation or individual.
Management consultants help businesses improve their performance and grow by solving problems and finding new and better ways of doing things, help develop their services and, where necessary, reduce costs and make savings. We can often see opportunity where those integral to an organisation can't as we see things from an outsiders perspective, we aren't  beholden to any particular corporate culture, co-worker scrutiny or morale, consultants can therefore act as the catalyst for change.
Making a positive change in an organisation is extremely rewarding. Seeing a business grow, and work more efficiently and effectively based on recommendations you have made is satisfying. The diversity of requirement is also engaging. Business management principles apply regardless of sector, so one week I could be working in the leisure sector, the next FMCG the next retail. The range of requirements also vary, from creating an overall company strategy to  developing and implementing a new sales training programme, to conducting customer surveys to proposing new ways of working. It certainly keeps you on your toes.
On the flipside, long hours are common. Consultancy is not your average 9-5 job: you can spend a considerable amount of time away from home. The demands of consultancy often mean meeting tough targets to be delivered within tight timelines. The majority of work is client facing and you will be under pressure to deliver – if you're the shy and retiring type, this is probably not a good career for you. But to be honest, I thrive off the intensity, and I like the fact is not 9-5. It actually gives me some flexibility when I need it and I don't mind working late nights.
So am I pleased, I became a consultant? Absolutely. 9 years in and still going strong. I am also proud to be an Associate Partner of Pure Blue Ocean, with it's impressive client list and values that align with mine, which is to make a positive difference to businesses and individuals. – Releasing their potential.
If you would like to know more about how Pure Blue Ocean could help release your potential, contact us: help@pureblueocean.com
-->