We focus on the deliverables you can influence and measure

Metrics; KPIs; Objectives are an effective way to measure performance of an organisation, but do they drive the right behaviours and can you influence and measure them? In our experience, if not thought through, they can be more detrimental in driving the wrong behaviours as some may do the wrong thing in order to achieve them; Or objectives are set but are out of the businesses remit and control as to whether they can be achieved or not.
Metrics should drive a collaborative approach across teams and organisations, so they work together to achieve the same goals, otherwise you create silos of working which is unproductive. Sales targets should be aligned to marketing for example. This encourages team working and everyone striving for the same goals.
We ensure a company's metrics are not just SMART, but 'SMARTER'. We think the 'E' for exciting is important especially when conveying ideas to a customer, and 'R' for recorded guarantees that individuals are aware of the goal and how they are progressing.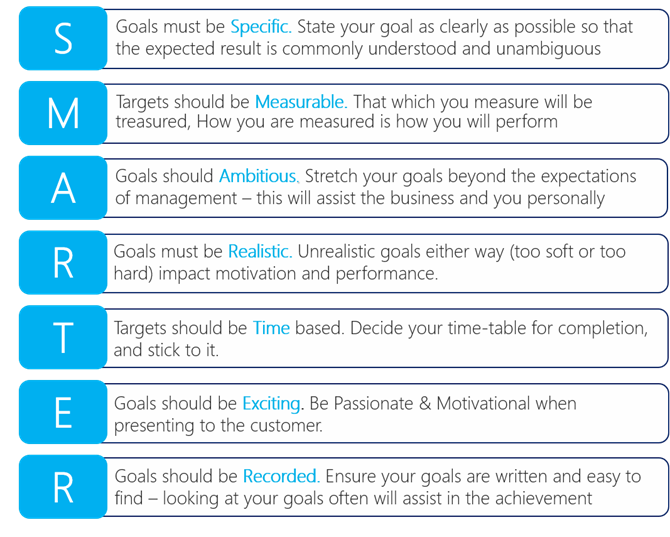 If you need help setting the right deliverables, drop us a line.