Our vision is to be seen and respected as a leading customer focused consultancy that works in partnership with people and organisations to realise their potential in an ever-competitive market.
We work closely with you, to understand the uniqueness of your business, and your people, and ask the honest and forthright questions that others can't – to bring together the vision for the business with the reality of performance. We bring global experience, across a range of industries and backgrounds, providing a wealth of knowledge that aids in accelerating your business.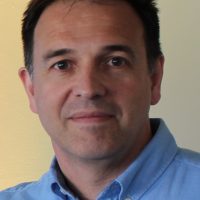 Duncan Cawdell,
Founder and Managing Partner
Duncan Cawdell has a wealth of senior sales management experience both in the UK and abroad. Duncan has sat on both sides of the table, as buyer and as seller, which provides a rounded perspective on effective selling .
His career started in Asda, one of the UK's largest grocery retailers, as a Business Unit Manager where he learnt the fundamentals, such as people management, inventory management, range and layout and retailer execution. He progressed to Product Group Manager at Somerfield, deepening his knowledge in the importance of commercial strategy and product and margin mix. During that time, he bought across multiple categories for supermarkets, convenience stores and discounters. These roles provided the depth and breadth needed to be successful in his move from buyer to seller, first at Gerber Foods as Commercial Operations Controller and then in his international role as Sales Director at Bon Bon Buddies Europe.
Duncan, is not only a commercial driven individual, he has always had a passion for working with and developing people. This led to him leveraging his sales expertise to work for Weben Consulting, leading the sales capability arm of the organisation, providing sales training programmes for major corporations across the globe, as well as some time back in retail with Pick N Pay (Southern Africa's largest retailer). It was in this capacity that Kerry Foods asked Duncan to join them as Field Sales Director for the Van Sales Division, and then later as the Sales Capability Director GB&I at a Group level.
His career path, passion for people and drive has since led him to be the Founder and Managing Partner for Pure Blue Ocean. Duncan is able to draw on his experiences working with diverse companies and people to ensure that his clients are successful in their own space, moving from the red ocean and into the blue.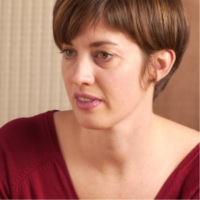 Jo Chapman,
Associate Partner
Jo Chapman is an effective business woman who has over 15 years of FMCG senior management experience in leading FMCGs PepsiCo and Diageo. Her fast track career path has helped her to build deep knowledge and experience in key functional areas such as Marketing, Innovation, Sales, Commercial and Channel Marketing and Procurement. Her successful career and wide-ranging experience has equipped her with a deep and diverse skillset that will add value to any business.
Regarded as someone who can make things happen, Jo has demonstrated outstanding ability to drive permanent change, tackling organisational and cultural barriers, and successfully embedding new ways of working.
It is this skill set and her 'trouble shooting' reputation that has led Jo to so many diverse and organisationally critical roles.
Whether the task at hand is building a brand, implementing a new process, or building a relationship with a customer, Jo is able to quickly get to the nub of the problem, identify a range of solutions and implement the change; providing end-to-end strategic change management and delivery.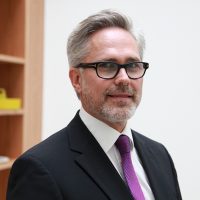 Paul Townsend,
Associate Partner
Paul is an eLearning consultant with a background in sales and IT. Paul spent ten years in the IT industry, holding several roles including developer, reseller account manager, direct-sales account manager, and operations director. In 2002, following an interim contract with a media company, he founded Lucid Communications. As Principal Consultant, Paul develops engaging, impactful learning resources. He focusses on engaging with both the learning content and the target audience.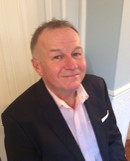 Martin Heyes,
Associate Partner
Martin became an Associate of Pure Blue Ocean in 2017 following a long successful career in various sales roles at Mars.
Martin Heyes most recent role was as National Sales Training Director for Mars UK, with responsibility for the development and delivery of the sales training strategy and programmes across the three Mars UK businesses.
During his 30 years with Mars, Martin has developed a wealth of Customer Management experience, from frontline territory sales, sales operations, trade marketing, and national account management across all sectors of the Mars business, including top 5 grocers, professional convenience, food service, travel and leisure, and independent retail.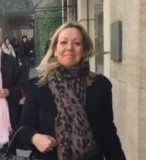 Cat Hadfield,
Associate Partner
Cat has recently joined the Pure Blue Ocean team, her dedicated career will bring a wealth of knowledge and experience to PBO clients.
Cat has over 20 years of experience in top blue chip FMCG companies. She has a unique breath of commercial and brand capabilities across Category, Sales, Business Development, Consumer Insights and MS&P functions.
She has 10 years at Procter and Gamble where she worked across multiple customers and categories defining trade strategies and delivering step-changing category, customer and brand growth.
She then moved to  L'Oreal where she has developed extensive understanding of the health beauty world and was headhunted into the to the prestige division which brings a unique understanding of mass market and luxury
She has extensive experience of delivering training and presenting at multiple levels and to multi-functions and is passionate about delivering this into her clients She is thrives about unlocking business opportunities and has a collaborative and engaging style which makes teams succeed.
If you`re not sure what to do, then checkout our post, which gives the latest status update on jailbreaking ios 7 and the comprehensive mobile number tracker list of ios 7 features.