Our tools and frameworks provide lean and effective processes that accelerate performance

We have created a range of Pure Blue Ocean tools and frameworks that make the day job easier. The aim of all our tools are to simplify a process, act as prompts so all the key areas are considered and structure thinking into a logical flow. They have been tried and tested and our customers have reaped the benefits.
Whilst most of our tools can be applied in any industry, we also create custom tools that are individual to an organisation or department. Once we have spent time in your business, getting under the skin of how it operates and the people within it, we can identify opportunities to make processes leaner, more efficient and ultimately more effective.
Below are just two examples of some of our tools. Our Boomerang App helps sales managers prepare for tricky questions from customers and ensures they are prepared and ready for any customer conversation.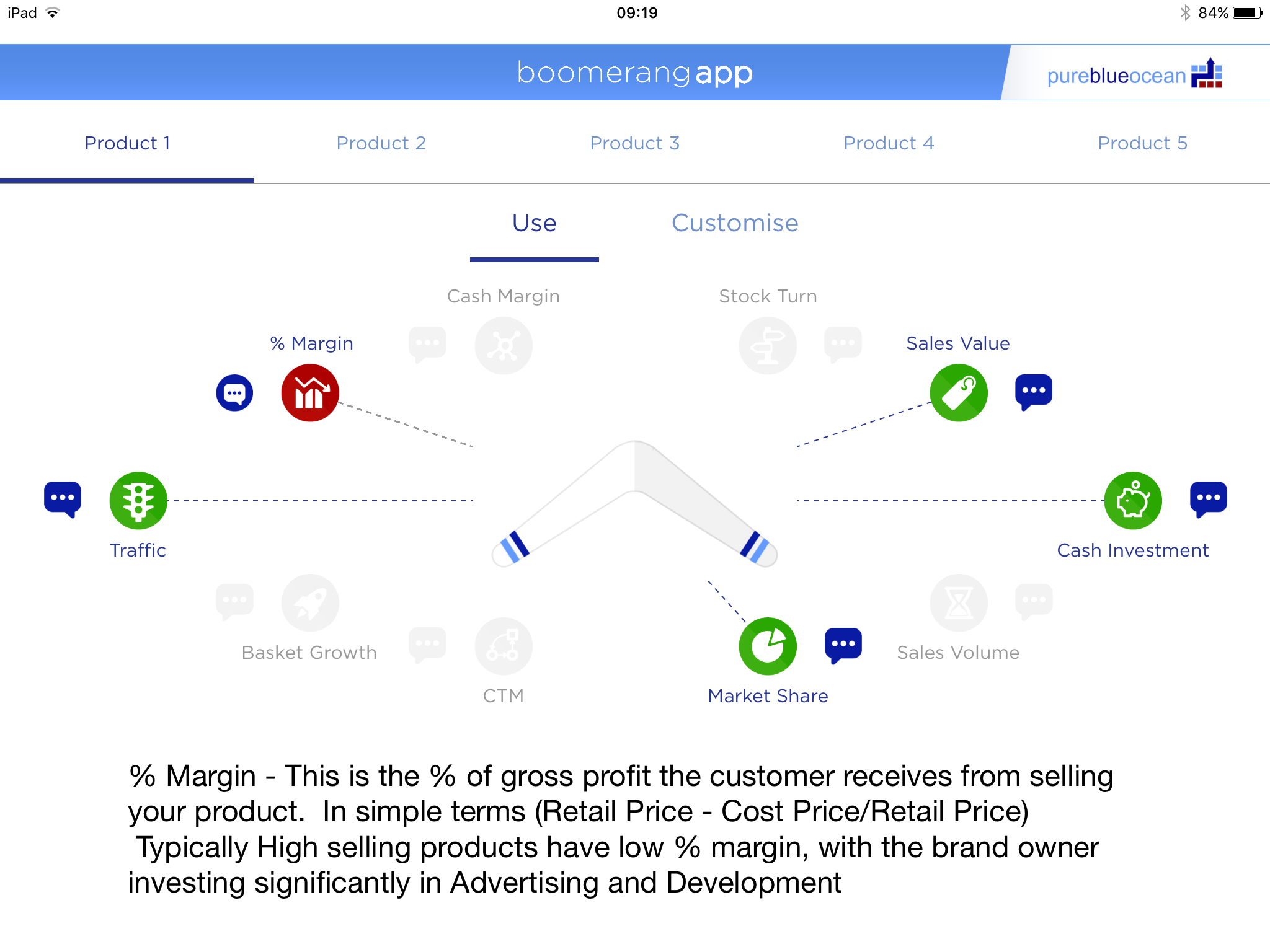 Below is an example of our Sales Wiring Tool that aids our clients to consciously think about the individuals they need to be wired into. For example, if their aim is to secure a new contract within their client base, they need to identify who are the key stakeholders, decision makers, influencers and enablers. Once the key players are identified, our wiring tool acts as a useful framework to realise how well (or not) they know the key players, how influential/important they are to the goal and how to connect with them better and how often they should interact with them; thus enabling our clients to hone in on the people that are going to make a difference.

To find out more about our tools that can help you and your team…