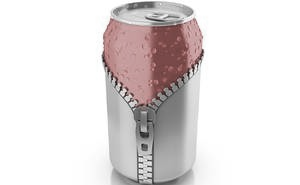 Description
Renovate or Innovate? A marketeer's perspective By Partner Bean Solutions Ltd.
We were interested to read Pure Blue Ocean's last blog that looked at renovation and innovation of a business. As marketing consultants, and as one of
PBO's partners
, we thought it might be interesting to look at it from a marketeer's perspective… As detailed in the previous blog, renovation is to renew or revamp something - to make it look new again. Whereas Innovation is to alter and change into something new – to revolutionise. So, what does this mean when it comes to brand marketing? Innovation involves introducing new variants into a market, renovation involves re-staging or re-launching a brand, but which is best? Brand innovation is often perceived as more lucrative, as you are creating incremental volume and sales, but at what cost? Marketing Week has reported that 3 in 4 new product launches fail within a year. This is usually due to companies trying to penetrate a new market or consumer, that they may not have had much experience of, or lack of patience or investment. It takes time to launch a new brand successfully with steady sales growth and substantial investment to ensure that the product is prominent and supported by marketing activities and messaging. But if done right, it really could turn your business around as the iPod and iPhone did for Apple. Renovation, on the other hand, enables you to build on what you have, learning from performance so far. Though there's more at stake because you're rolling the dice with an established brand. They also require an in-depth understanding of your current consumer base, their motivations and an honest assessment of what your brand can and can't do. You also need to ensure you don't alienate current brand buyers, and don't confuse new ones. But, if done right, it really can pay dividends as Carlsberg discovered in 2018 when it launched a £15m Carlsberg Export rebrand; with a new marketing campaign and product redesign. It claims the revamp dramatically improved consumer perceptions and boosted sales across the on and off-trade by 20% and has increased purchase consideration by 8%. They also claim they now have a much richer portfolio because of it by revitalising core brands and bringing some other brands into the mix. As a result of this success, Carlsberg now structures itself around four teams focusing on core beer, world beer, craft beer, and innovation and insights. Revitalising the portfolio starts with a decision about whether each brand needs "renovation or innovation". When faced with a choice to renovate or innovate, pick both. Innovation can help attract new buyers and new usage occasions. It also tends to be the more attractive option for brand managers. But don't ignore the other option. Renovating your brand periodically helps you protect your core and build sustainable platforms for future innovation and growth. If you need help with renovation or innovation of your brands, get in touch at help@pureblueocean.com who can put you in contact with business partner
Bean Solutions
, specialist marketing consultants.
-->