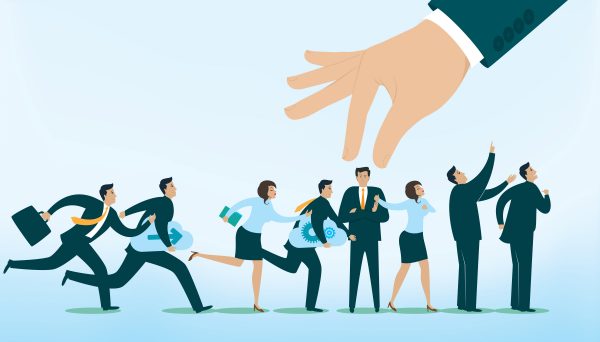 Description
Recruiting and retaining for the long term
Businesses invest a lot of time and money in finding the right people to join their organisation, but surprisingly not as much focus is given to developing an employee retention strategy. Losing employees damages productivity, disrupts the workplace and reduces company morale and needless to say, costs more money to re-recruit and re-train.
So how can you look to retain your staff? Firstly, hire the right people to start with. Choosing the right recruitment agency that understands your business and needs is a good starting point. Being clear with them as to your expectations and the remit of the role you are recruiting for means you are more likely to interview strong candidates. Select candidates to be employees that show commitment, fit in your company culture, are motivated and interested in developing their skills and careers. Those only seeking larger salaries and power, are a higher retention risk.
Once in role, retaining employees can be better achieved by on-going performance evaluation and conversations with trained line managers. Having measurable expectations that are monitored and openly discussed and addressed, where needed, makes the employees feel valued, and motivated to do a good job. Ensure your line managers are equipped to manage performance reviews, coach and manage their teams. You often find employees leave an organisation because of the relationship, or lack of relationship, with their line manager, rather than the organisation.
Performance evaluation enables businesses to then reward employees if expectations are met or exceeded, which also aids in retention. If employees feel valued and recognised they are more likely to want to stay and continue to do a good job. Showing them a possible career path within the organisation combined with a career development plan will allow your employees to have a better long-term vision of their evolving role inside the company. It also shows the commitment the company has to them and their careers.
Listen to your employees and understand what they want from a role and a company. Every employee is different and are motivated by different things, but conducting an annual employee survey will enable you to identify themes and areas of opportunity. It could be providing better support for home working or a cycle to work scheme. Introductions of such things are all incremental benefits that are appealing to employees. By listening to your staff and tracking your overall levels of retention or staff turnover empowers you to make necessary adjustments and retain your staff for the long term.
If you need help creating a retention strategy, get in touch and we can help you plan for the longer term: help@pureblueocean.com
-->