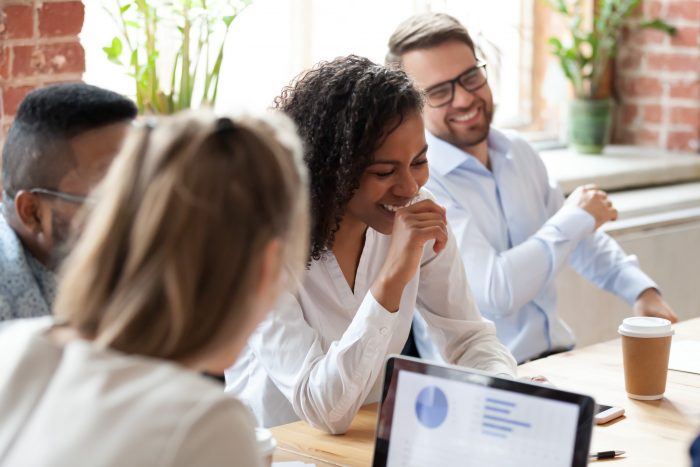 Description
Creating a positive employee user experience
Businesses understandably tend to spend time and resources to ensure the user experience hits the mark for consumers and customers on all interactions and communications. Stereotypically we think of 'user experience' (or 'UX') for website development, mapping the optimum navigation and interaction, but evidently, user experience goes beyond a website, ensuring all touchpoints with consumers or customers are engaging and positive in the hope to gain loyalty and sales. Interestingly, whilst many businesses invest in consumer and customer UX, they seem to neglect the employee user experience. Imagine turning up for your first exciting day in your new employer's office. - You arrive and no one is there to greet you, you eventually are directed to a desk which you have been allocated, but there is no computer or laptop. You have a quick chat with your line manager who gives you a quick tour and then leaves you to it; but you are not sure what to do. You have to make your own way in this new role and new office… Seems daunting, doesn't it?! First impressions count. If a new starter's first day or week is not the best, you might find yourself looking for a replacement rather quickly! Here are some things to consider helping induct and welcome your new starters:
Contact your new starter a couple of days before their start date and check they have everything they need and let them know what to expect when they arrive
Set up all the tech and resources they need and ensure it is ready on day one. Such as a laptop (with all the necessary programmes), desk phone, mobile phone, email address, security badge
Plan an induction timetable. Arrange for your new starter to spend an hour with key people and departments so they are get to know the business and how things are done. This could be finance, marketing, sales, HR etc.
Be there to greet your new starter when they arrive, it makes them feel welcomed
Conduct or arrange a guided tour of the office and introduce them to key individuals
Arrange time to meet at the end of the day to see how they have found things or if they have any questions or concerns. (You might want to do this everyday for the first week)
So, put your people first. Your teams can either make or break your business, so make sure you have your employees at the heart of what you do, and that you are nurturing, caring, developing and investing in them by providing a work environment where people can thrive, grow and be happy. If you need support in creating worthwhile induction and on-boarding programmes, contact us at help@pureblueocean.com and we can help you release their potential.
-->