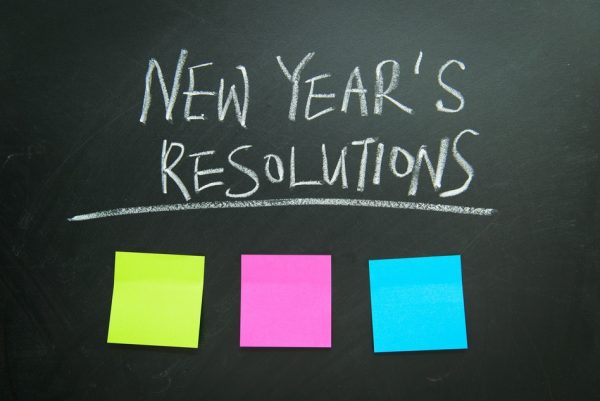 Description
Another year gone, time for new resolutions?
As we say farewell to, yet another year gone, many use this a catalyst to take up a new hobby in the new year, give up a vice or pledge to get fitter; But how many of us use this opportune time to take stock of our performance and approach in work? Some might commit to a better work life balance, others may aim to seek a new job, but shouldn't we think a bit broader and consider new year resolutions that really could make a positive impact on our colleagues, business and ourselves? Contemplate if you are making the most of your teams. Do you delegate and thus enable your teams to develop and grow? Individuals respond well to being trusted and empowered to make decisions and take up the reins. They can't improve their skill set unless they have the opportunity to try. They will also respect you more for it.
Are your communication skills as effective as they could be? Frequent issues with misunderstandings among your employees, lack of employee morale and consistently wasting time repeating the same information is a sure sign that you are communicating ineffectively. Be clear and concise in your messaging, be sure that all those that need to know the information are updated and are clear on their responsibilities. Be sure you are communicating by the right means, face to face updates are more effective than an email that may get lost in the ever-growing inbox. Face to face meetings don't need to be long or create unnecessary workload. They can be as simple as a five-minute verbal update.
Challenge yourself to be focused. All to often, we get distracted by the smallest of things. Block time to complete specific tasks and reward yourself with that trip to the coffee machine only when it is done. If you are more focused, there will be a greater satisfaction of ticking off tasks off your list and will be a big step towards a better work life balance.
Work one day a week from home to allow you some thinking time away from the many interruptions of work. This is a great time to reflect on business and self-performance, develop strategies that can make a marked difference. Take stock of what worked and what didn't work, set new directions or adjust old goals; Why wait till quarter end to review performance? This approach will help you to avoid costly mistakes.
Whatever new year's resolution you decide, ask yourself is it going to make a positive difference? Am I addressing an area that needs to be improved? Set yourself a challenge that will make yourself proud in 12 months' time when you have accomplished it – be sure to release your potential in 2019!
If you want to release your potential with a new resolution, contact us at: help@pureblueocean.com
-->